Facebook advertising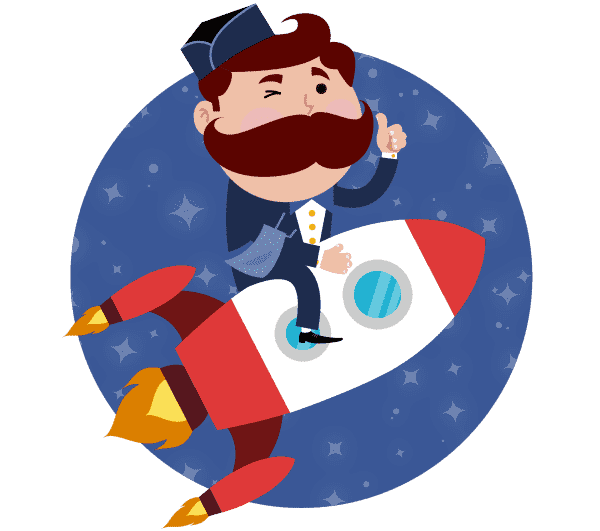 can be an effective way to reach a highly targeted audience, but many businesses struggle with the tasks of creating and managing ads. AdEspresso is a service that helps you create more profitable Facebook ad campaigns. This service has several plans designed for people who are looking for an efficient solution to many of the challenges of  Facebook advertising, including optimizing ads, setting up multiple campaigns, tracking and budgeting.
Whether you are new to Facebook ads or have been using it for a long time and are seeking a more efficient way to do things, AdEspresso has many useful features that can save you time and improve your conversions. In this AdEspresso review, we'll take a look at the tool and help you decide if it can truly help you get more out of your advertising dollars. AdEspresso coupons and promotions will be added/updated periodically, once released.
Main Features of AdEspresso
Facebook is now more than the world's leading social media site. It has also become one of the most popular advertising platforms, rivaling Google AdWords. Many businesses like Facebook ads because of their versatility and the ability to implement very precise targeting.
Like any type of advertising, however, Facebook can be tricky and challenging. If you don't target the right audience or track your campaigns properly, it's easy to spend lots of money on unprofitable campaigns. In order to succeed, you must create the right budget, track the effectiveness of each ad and know when to make changes or discontinue campaigns. Here are the main AdEspresso features we reviewed, that help with these and other tasks.
Creating Campaigns -AdEspresso encourages users to create and test multiple ads. One mistake beginners often make is to simply create one ad and hope it performs. Experienced marketers, meanwhile, know that success is only possible when you test many different ads. This, however, can be a complicated and time consuming process.  AdEspresso is set up to simplify this, allowing you to create hundreds of ads in mere minutes. You can create different variations on ads to appeal to different demographics. There is an automatic optimization feature that lets you set certain parameters and the system will automatically optimize your ads.
Analytics -The key to succeeding with any type of paid advertising is budgeting your money so that you increase spending on profitable ads while changing or removing ads that don't perform. AdEspresso has many effective tracking tools that automate the process of tracking and analyzing your ads. You can compare campaigns side by side to find out which are performing best and why. You can tag campaigns, making it simple to keep track of multiple projects.
Optimization -AdEspresso helps you optimize your campaigns so they are more profitable. This is really the main challenge for any type of paid advertising, especially of the pay-per-click variety. Most importantly, you get specific suggestions on how to improve performance. This might mean changing words or images. There are both simple and advanced tools to help with optimization.  Daily Actionable Tips are useful for everyone, especially people who simply want an overview of how to improve their ads. For those who want to work with more comprehensive data, there is Advanced Analytics.
Academy -AdEspresso provides a wide range of tools and resources for getting more out of Facebook ads. Many of these tools, listed under the Academy heading, are free and accessible even before you sign up for the service. There are eBooks, webinars and guides that are designed for people of all levels of experience. One of the best places to start is The Evergreen Guide to Facebook Ads Optimization. These resources are valuable to anyone who advertises with Facebook. They can definitely help you use the services more effectively.
Another tool that can be very beneficial is the Facebook Ads Gallery, which contains a whole library of ads you can browse for ideas and inspiration. Finally, the AdEspresso blog regularly adds articles that provide tips on how to get the most out of your campaigns.
Plans and Pricing
AdEspresso provides several plans to accommodate people with different goals and budgets. The plan that's best for you will depend primarily on how much you spend on Facebook ads.
Base -$49/month. For one Facebook account, with ad spending up to $3,000/month. Provides all essential features such as analytics, unlimited split testing and automatic optimization.
Premium – $149/month. Can use up to 5 Facebook accounts with spending up to $10,000/month. Includes all features of Base with two sub accounts so team members can log into the same account and   online support within 24 hours.
Elite – $299/month. For unlimited Facebook accounts, spending up to $25,000/month, up to 30 sub accounts and online support within 12 hours.
AdEspresso has a 14 day free trial that allows you to test all of the features without any obligation or even having to provide a credit card.
No need for any particular AdEspresso coupon to enjoy their 14 days of free trial.
AdEspresso Review Summary: Value and Who Can Benefit From It
AdEspresso is one of the most comprehensive resources available for managing Facebook ad campaigns. The interface is simple enough that it can be used by beginners as well as more experienced marketers. At the same time, this is a tool that is designed for people who are serious about Facebook advertising. It requires a certain budget and the ability to test a variety of ads to really get off the ground with any type of paid advertising.
While AdEspresso is a powerful and feature-rich resource for creating, managing and optimizing Facebook campaigns, it's not for everybody.  If you are starting out with Facebook ads on an extremely limited budget, it probably won't be worth it for you to spend $49 per month for this type of tool.
On the other hand, if you are spending, or planning to spend hundreds or thousands of dollars per month on Facebook campaigns, the additional cost of an AdEspresso membership can be well worth it.  You could easily make back more than a month's membership fee within a week or even less. AdEspresso boasts that users enjoy an average ROI increase of 42%, which can be the difference between success and failure for an advertiser.
For businesses who advertise extensively on Facebook, AdEspresso can also be an important time saver. Even if you were able to do everything that this service does manually, it would take you many hours. With AdEspresso, you can create multiple ads and campaigns and perform advanced analytics in minutes rather than hours.
All of this makes AdEspresso a good value for anyone who is serious about improving their results with Facebook ads.